Why you still need a battery case for your iPhone 11
iPhone 11 series is a game-changer in the vlogging and mobile photography world. But do you know that if you shoot 4K 24fps continuously, your iPhone 11 Pro lasts only around 4 hours? This is not enough for serious content-creators who need tons of B-ROLLs for even half a day's work.  The front and back 4K cameras, the new ultra-wide lens, the new dark mode, and the revolutionary triple camera system that allows you to shoot your iPhone by 2 lenses at the same time:  all these mind-blowing new features will expand your creative horizon dramatically while consuming your battery heavily. To fully explore them, you absolutely Need More Power.
Why Zencase is the right choice
Unlike most battery case brands with lightning port and complicated thick design, Zencase takes a Zen approach to design a simple yet powerful tool for photographers and vloggers:
[ true wireless charging with lightning port accessible] + [ big battery integrated with Qi solution inside the case body ] + [ maximum battery capacity with minimal thickness ] + [ the over-all elegant design and feel ]  
Zencase is designed with love in the US from Team Shuttercase for content-creators, camera lovers or anyone who cares about quality things.
Anti-Slippery Linen Back
The anti-slippery linen back cover allows you to hold and grasp your phone by one hand securely.
True-Wireless with the original iPhone Lightning Port Left to You
Attention: Most of the so-called" wireless charging battery cases" on Amazon are not really charging your phone wirelessly. By " wireless " they mean a wireless pad can charge your phone through the case, while the case still uses its own third-party lightning connector to access your lightning port. Thus, your original iPhone port is NOT accessible in those cases.
Zencase is different. Your iPhone is charged on the go by an embedded Qi battery solution in the case body. The iPhone's original lightning port is fully accessible. You can always connect your EarPods or any lightning device directly to your iPhone 11 lightning port. 
Easy Installation
Zencase uses the classic hinge design.  Simply bend the case top, slide in your phone and you are good to go.
Essential Protection Ready
Zencase body is made of hard PC that makes sure the battery is embedded securely. The curved sides are made of soft TPU, which enables you to push in or pull out your phone easily. And of course, the TPU sides provide necessary protection for accidental falls and screen impact.
USB-C Input Port
Our built-in USB-C input port enables you to fully charge the 3500mAh ( for iPhone 11 Pro ) or 4500 mAh (for iPhone 11 and 11 Pro Max)  battery within around 3.5 hours. Significant improvement to the old 5V/1A micro-USB charging port which generally needs 7 to 8 hours to fully charge a battery this capacity. 
Fit your jeans
Ye battery case is thicker than a plastic clear case, but we make sure you can still put it in your jeans.
Tempered Glass Screen Protector Included
We've packed a tempered glass screen protector inside the package.  Ultra-thin 0.2mm thickness, 99.99% transparency, anti-scratch and highly durable. 
Specs and Warranty
Thickness: 18.6 mm
Net Weight: 4.6 oz for Zencase iPhone 11; 4.1 oz for Zencase iPhone 11 Pro;  4.8 oz for Zencase iPhone 11 Pro Max
Battery Capacity: 3500mAh/13.3Wh for iPhone 11 Pro;  4500mAh/17.1Wh for iPhone 11 and 11 Pro Max
Output: 5V = 1.5A
Input: 5V = 1.5 A
USB-C input port
Warranty: 1 year | Free 30-days Return
Extra Battery Life
For iPhone 11: Added video playtime up to 13 hours / Audio playtime up to 49 hours
For iPhone 11 Pro: Added video playtime up to 12 hours / Audio playtime up to 45 hours
For iPhone 11 Pro Max: Added video playtime up to 14 hours / Audio playtime up to 56 hours
What's in the box
Included in the box:  Zencase wireless charging case; USB-C cable; Tempered glass screen protector
As Featured on Media
"Shuttercase's Zencase for iPhone 11 is the best battery case not made by Apple, and it's quite a bit cheaper, too. Apple controls which accessories can use official Lightning connectors, so Zencase got around this limitation by making the case itself a small Qi charger. This also has the benefit of leaving the Lightning port open so you can plug in wired headphones." --- Nick Guy | Wirecutter ( A New York Times Company )
"For a true blue photography aficionado or content creator, Shuttercase would surely be a well-known brand for you. If so, you will be happy to know about their newest photographer-friendly cases for iPhone 11 Series. Zencase is a sleek, sophisticated and utilitarian battery case for the maestro in your hand. -- Jignesh Padhiyar | iGeeksblog 
Customer Reviews
11/25/2021
Andrew M.

United Arab Emirates
Order was never delivered - total waste of time (and money!)
Haven't had chance to
06/28/2021
Joshua H.

United States
Awesome
1. The Case Looks Amazing 2. It's A Battery Case and I Don't Have To Haul Any Wires Anymore 3. IT COMES WITH A SCREEN PROTECTOR!! This is by far my favorite case that comes in handy and looks good in the hand
01/10/2021
Hovik G.

United States
Warranty
It was great and easy My case stopped working and when I contacted them via email they replied within a day and had my new case within 2 days Thank you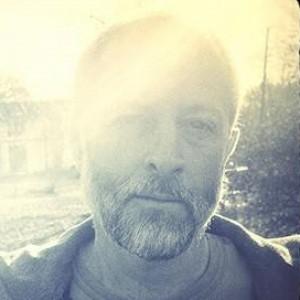 KM
09/28/2020
KEVIN M.

United States
Filler-free
I just got mine and haven't put it to the hard test yet, but so far so good. I'm not a big fan of bells and whistles that are just bells and whistles with no purpose, so I appreciate this being filler-free and getting to the point. It juiced up quick on initial charge, getting it on the phone was easy, not a lot of bulk to contend with … I needed a boost when I was out all day and it did the trick. And the price for what you get was sweet compared to others.
05/19/2020
Patrick L.

Canada
Great Feel
Feels great. Highly recommend. My only concern is...how to clean this cloth like material...especially with a battery behind it...will figure it out.